Lying Lawyer : Joanna Peck
Acting before swearing out required oath is really bad.
Joanna Peck of Adam Leitman Bailey took action as Inspector of Election BEFORE taking oath not to cheat!
Lying Lawyer hired by Lying Lawyer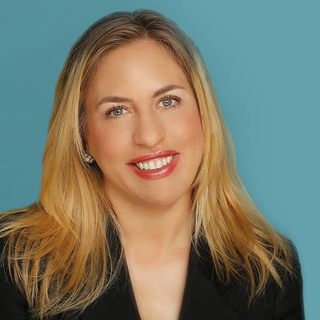 Tongue twister legal mumbo jumbo ...
Lieing lawyer lies to lawyer who lies for lieing lawyer.
Say that ten times fast. We dare you.
---
Did NYU Law School grad and former editor of the NYU Law Journal Joanna C. Peck of Adam Leitman Bailey PC really submit an oath that she had already acted fairly and impartially--- after acting as Inspector of Election instead of before as required by Law?
Kyle Taylor lied (see how here ) in Kings County Supreme Court swearing to one thing in one affidavit and then to the opposite thing in a second affidavit.
Kyle Taylor and his consort, Rajeev Subramanyem of American Express, violated co-op by-laws and lied to Joanna C. Peck of ADAM LEITMAN BAILEY, P.C. by leading Peck to believe that Kyle and Rajeev were members of the Board of Directors and that they had the right to engage Peck prior to an annual shareholders meeting. The process they violated is outlined in Section 6 of the co-op by laws.
Joanna C. Peck, after being hired in violation of the by-laws (by being hired before the annual meeting by non-board members and aforementioned lieing attorney Kyle Taylor and his consort, Rajeev Subramanyem of American Express (https://www.facebook.com/rajeev.subramanyam), swears that she showed her oath to Brett Wynkoop, the one required by New York Business Corporation Law § 610. Selection of inspectors at shareholders' meetings where it is made blatantly clear that no inspector of elections can start until they file an oath :
"Each inspector, before entering upon the discharge of his duties, shall take and sign an oath faithfully to execute the duties of inspector at such meeting with strict impartiality and according to the best of his ability."
See what Peck did there? Peck showed an oath to Wynkoop at the meeting on May 16, 2014 as noted in her affidavt two days later on May 18, 2014:
2. On Friday, May 16, 2014, at approximately 1:00p.m., I attended the meeting of the shareholders of 622A Peresident Street Owners Corp.(the "Corporation") at 251 Fifth Avenue,Brooklyn, New York (the "Shareholder Meeting.").
...
10. Mr. Wynkoop continued his objection to my designation as inspector. He also indicated that I did not have an oath to discharge my duties as an inspector as required under the BCL.
11. I indicated to Mr. Wynkoop that I did have such an oath and showed him a copy of the oath for his review.
Now, that becomes very interesting as Peck said that she produced a copy of the required oath on May 16, 2014. But, wait a minute. The affidavit contained an oath with this jabberwocky non-speak:
"...I have taken and signed an oath in which I acted fairly and impartially to perform my duties as Inspector of Election at the Annual Meeting of Shareholders held on the 16th day of May 2014, and honestly and truthfully report the results of said vote.
Wait... What? Peck, who was required to file an oath before taking any actions, swears under penalty of perjury that she produced one at the hearing but then submits an oath after the fact, after the May 16th "election" on the 18th, and that oath is not a promise, as required, to act fairly before the election, it is an oath that she already acted fairly.
Can't imagine that lieing is acting fairly. Maybe Peck will produce her oath. Why did she not file the oath she claims she took before acting with the affidavit?
Weaselly words, folks, weaselly.
The only takeaway a reasonable person, be they judge, jury or street peddler, is that Peck lied in her affidavit and covered up that lie with a nonsensical after the fact oath stating, not that she would act impartially, but that she had already acted impartially.
What a steaming pile by Peck.
Does her firm, ADAM LEITMAN BAILEY, P.C., condone this?
In fact, in a video stumping her firm, ADAM LEITMAN BAILEY, P.C., she bemoaned the fact that no one will ever pay attention to a poor little researchers legal gold nuggets:
"Nobody cares about what case you might know about, what little smoking gun you find in the documents." https://www.youtube.com/watch?v=EYgFOXNmwtE
Joanna C. Peck complained that no one notices the unheralded researcher's little smoking gun you find in the documents. Well, we noticed.
If this is the standard for being employed as a lawyer, it is a pretty low bar to pass (pun intended).
---